FWF-MB1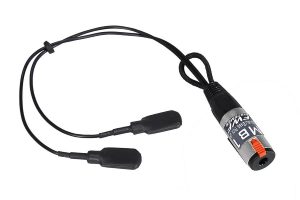 Type: piezo
Mode: passive
preamp: –
double bass passive piezo pickup with low pass filter, passive pickup with a quadruple piezo builded in two single elements, mounts to the bridge wing slots.
It has a tunable low pass filter within the jack plug.
FWF-MB750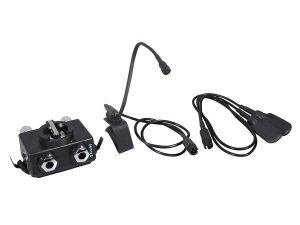 Type: piezo + condenser
Mode: active
preamp: incl.
condenser microphone (cardoid pattern) + two piezo sensors, comes with a small preamp with microphone power supply and tone controls (low pass filters)
FWF pickups are entirely hand made in France by engineer Franck Fromy. FWF was founded twenty years ago at Paris. Today Franck Fromy lives and works in central France. No website available.